1. Chole Bhature
Chhole bhature, is a dish from the Punjab region in the northern part of the Indian subcontinent. This Punjabi dish is a combination of chana masala and bhatura, a fried bread made from maida flour.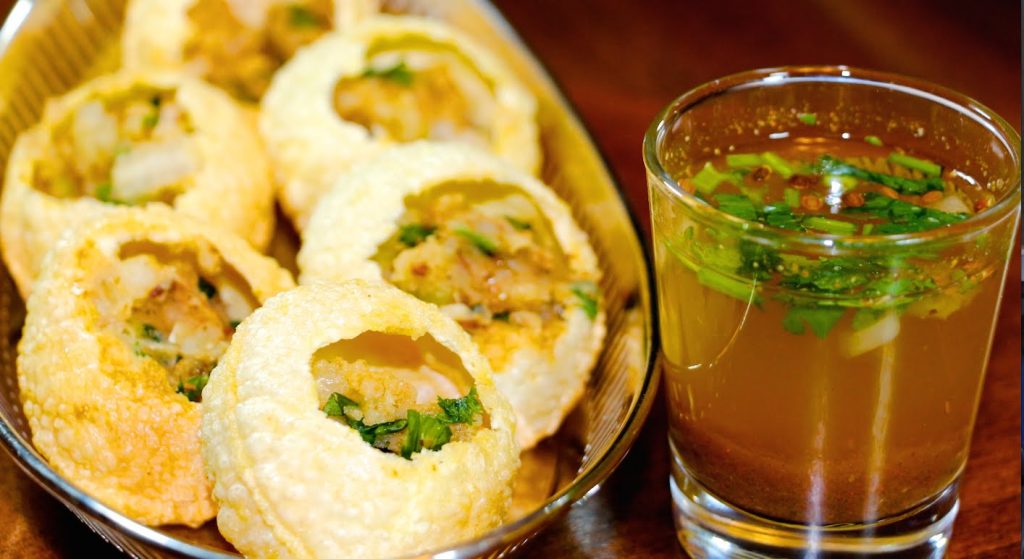 2. Gol gappe
Gol Gappe is a common street snack in the Indian subcontinent. It consists of a round, hollow puri, fried crisp and filled with a mixture of flavored water, tamarind chutney, chili, chaat masala, potato, onion or chickpeas.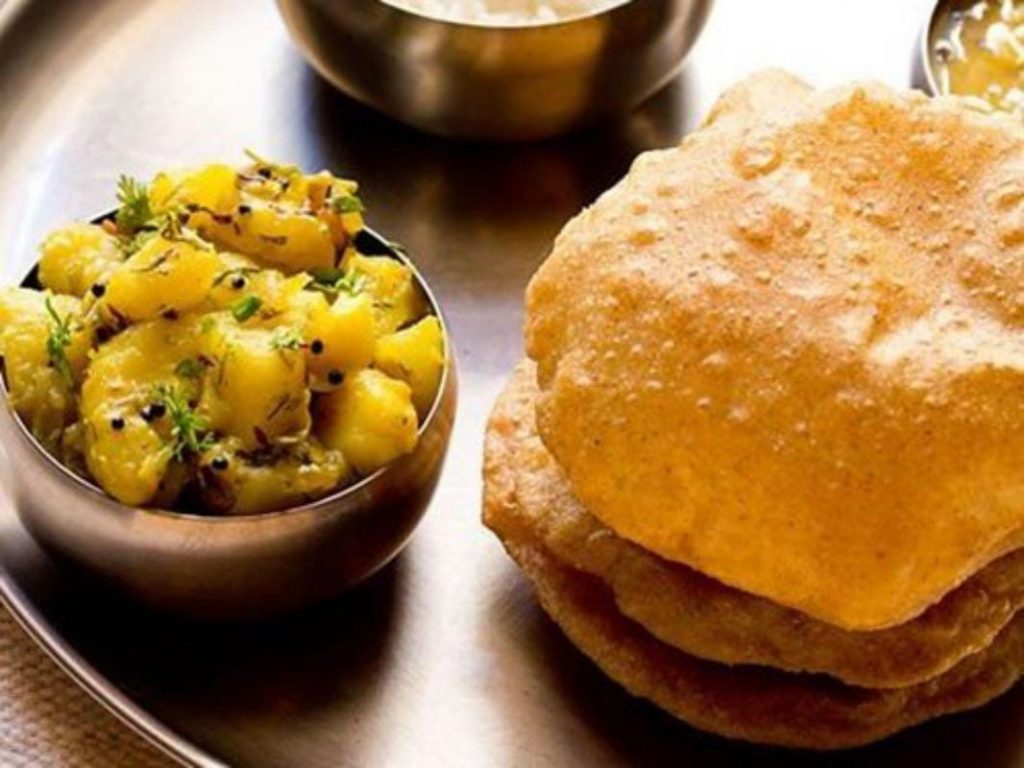 3. Aloo Poori
Aloo poori is a perfect breakfast or dinner recipe which tastes super delicious. They are prepared by adding mashed potatoes and few Indian spices in the wheat flour. Potato masala pooris are very easy to prepare just like the regular pooris.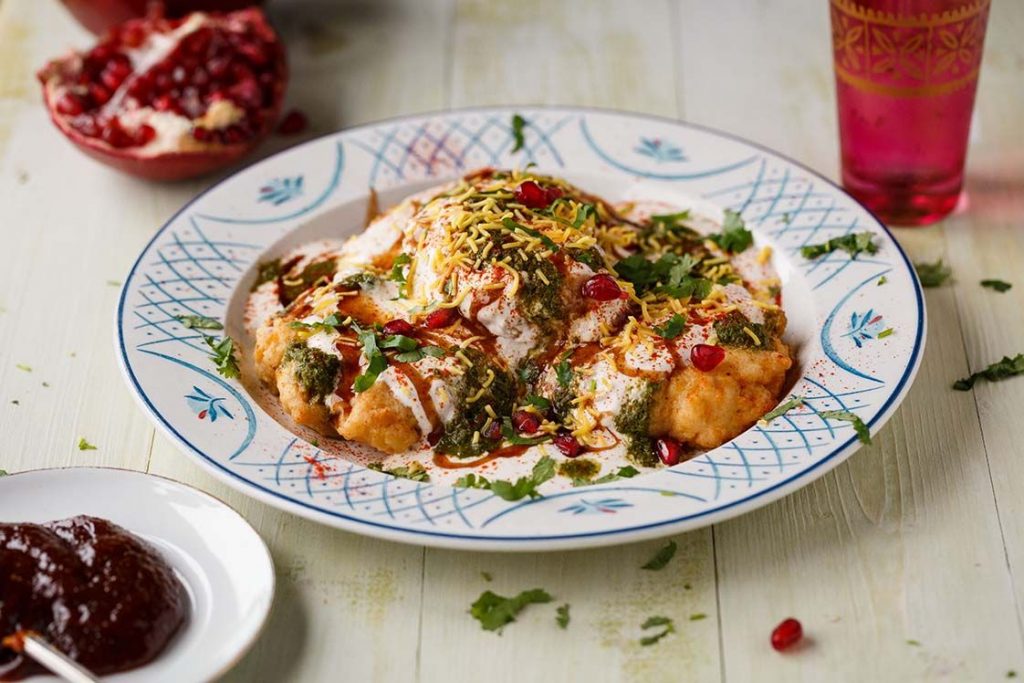 4. Dahi Bhalle
Dahi Vada is a snack originating from the Indian subcontinent and popular throughout South Asia. It is prepared by soaking vadas in thick dahi.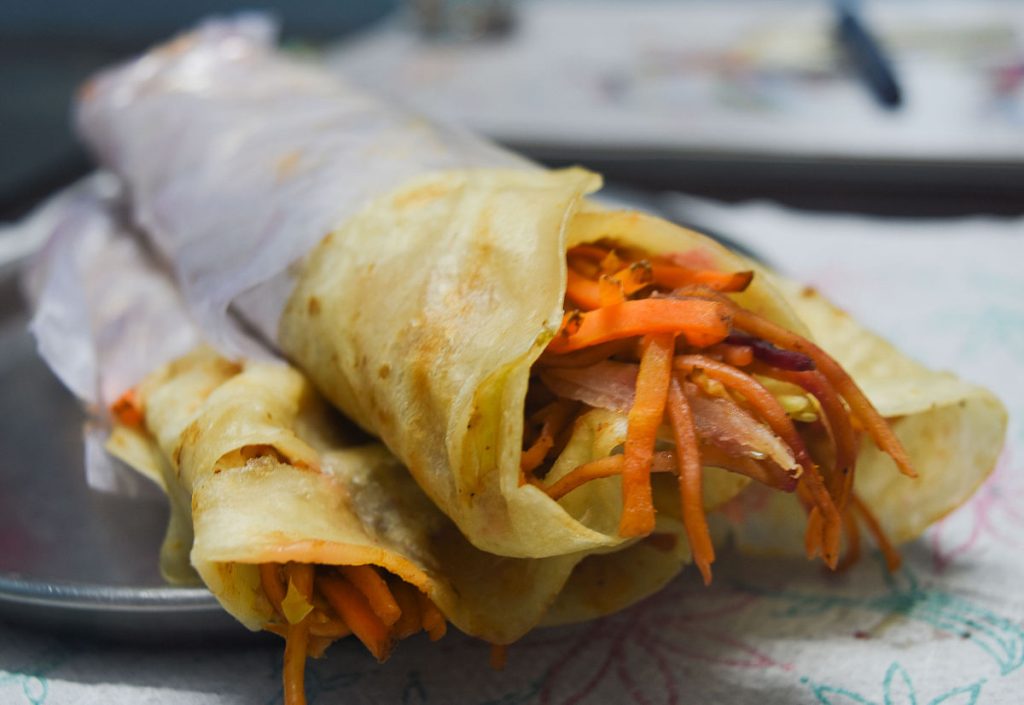 5. Rolls
A kati roll is a street-food dish originating from Kolkata, India. In its original form, it is a skewer-roasted kebab wrapped in a paratha bread, although over the years many variants have evolved all of which now go under the generic name of kati roll.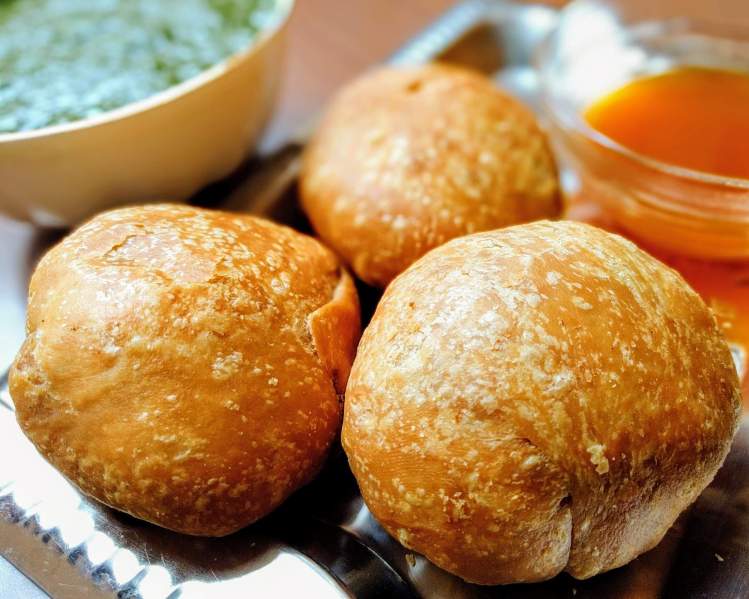 6. Kachori with Sabzi
Kachori is a spicy snack, originating from the Indian subcontinent, and common in places with Indian diaspora and other South Asian diaspora. Alternative names for the snack include 6, kachodi katchuri and fried dumpling.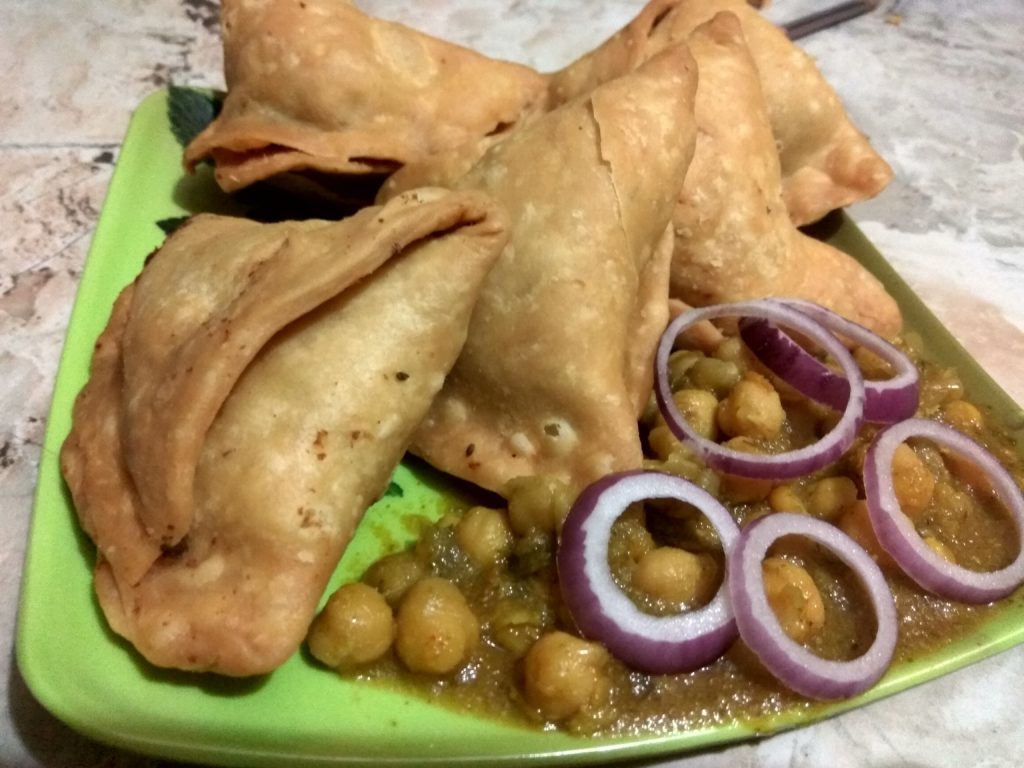 7. Samosa with Chole
A samosa is a fried or baked dish with a savoury filling, such as spiced potatoes, onions, peas, or lentils. It may take different forms, including triangular, cone, or half-moon shapes, depending on the region.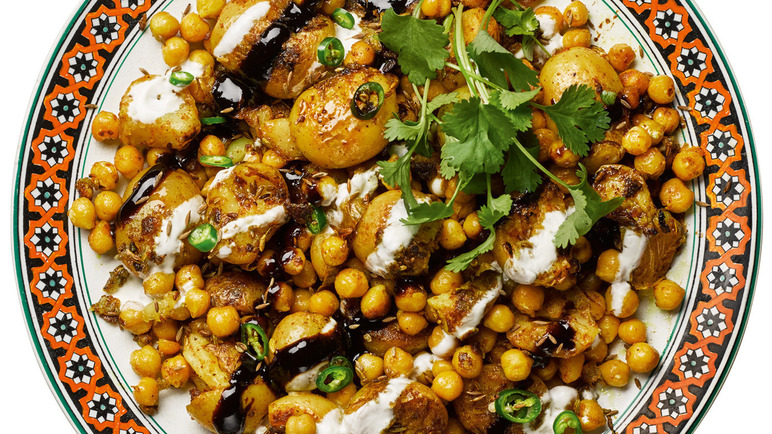 8. Aloo Chaat
Aloo chaat or alu chaat is a street food originating from the Indian subcontinent, it is popular in North India, West Bengal in Eastern Part of India, Pakistan and also in parts of Sylhet. It is prepared by frying potatoes in oil and adding spices and chutney.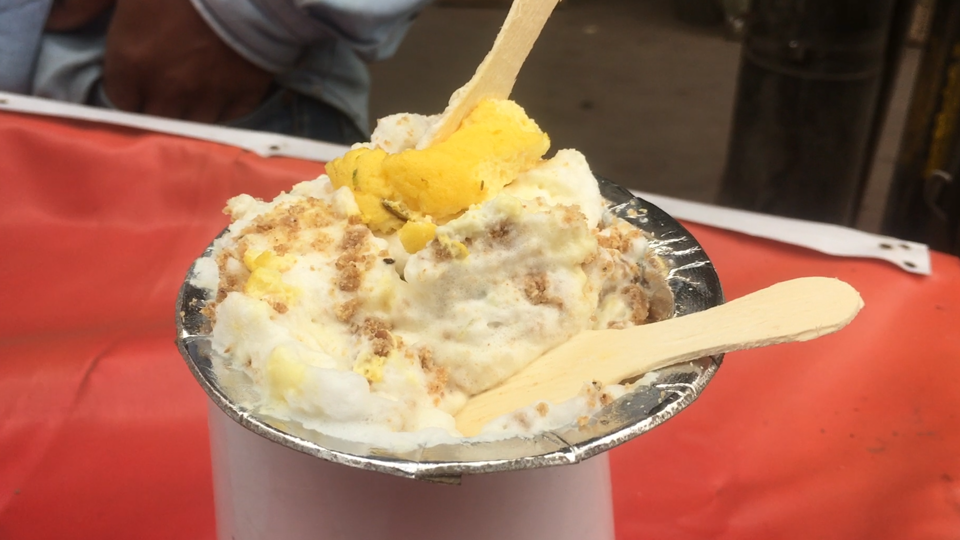 9. Daulat ki Chaat
Babu Ram makes the most delish Daulat Ki Chaat I've ever had! He sets up his stalls at Dariba Kalan and Sitaram Bazaar during the winter.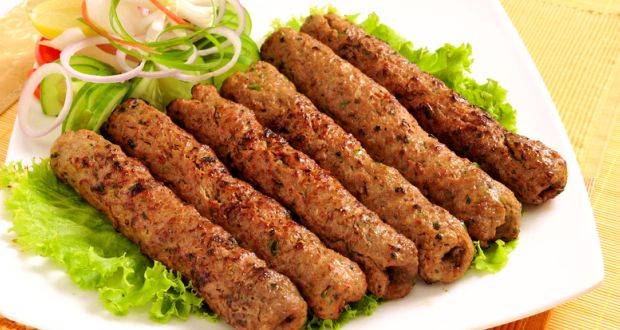 10. Kebabs
Kebabs are various cooked meat dishes, with their origins in Middle Eastern cuisine. Many variants are popular throughout Asia, and around the world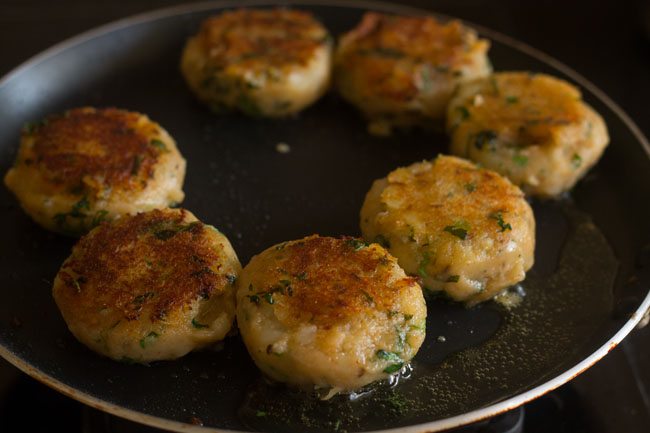 11. Aloo Tikki
Aloo tikki is a snack originating from the Indian subcontinent; in North Indian, Pakistani and Bangladeshi preparation, it is made out of boiled potatoes, peas, and various curry spices. "Aloo" means potato, and the word "tikki" means a small cutlet or croquette in Hindi and Marathi.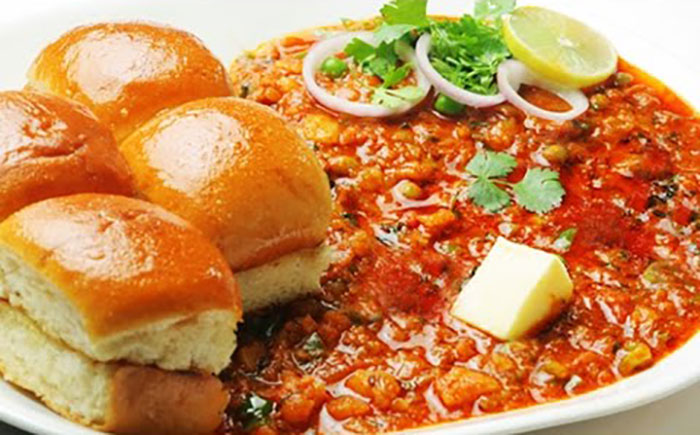 12. Pav Bhaji
Pav bhaji is a fast food dish from India, consisting of a thick vegetable curry served with a soft bread roll.