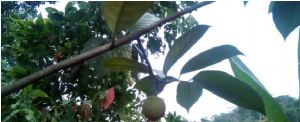 Last month I visited to Kerala, better known as The God's Own Country Or Godzone. As soon as I was there in Kerala, I starting searching for something to write for Street Food India hence I got a chance to visit a spice farm in Munnar. Before starting any thing I want to tell you that Kerala is a land of spices. So this particular blog is dedicated to our spices, most important stuff for food and hence important for Street Food India.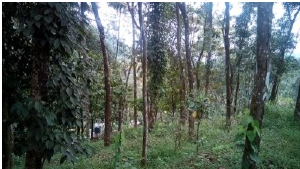 If you ever visit Kerala, It's my recommendation that you should visit to any of the Spice farm. If you love food, you are surely going to love that place. It will give you an insight about the history, origin of spices, spices in its original forms. Not only spices but you also get to know about many aurvedic products, herbs used to make than and many herbal things to get our self fit and fine.
One of the most exciting thing that I got to know is that Black Pepper is originated in Kerala. You can find many such spices there in its original forms that is HERBS which is like OMG! for the people like I who was born and surely will die in a city. Some of the spices that you will like to have a view are Cumin, Turmeric, vanilla, Tejpata, Saffron, Pomegranate, clove, Cardamom, Sweet Flag, Thyme, Chokolate, Rosemary, Sage and Many more.
If you want to visit in any of the spice form just approach to Munnar. You will find many spice garden near around Munnar. Munnar is a hill station in Western Ghats and one of the assets of Kerala. Many Spice forms also offer you a jeep safari type of stuffs, So If you have time please, do visit there.