Agra is not a place which need any introduction. Last week I was in Agra and rejuvenating my college days with my friends. We visit all those places where we use to hangout. We go to markets where we shop, grounds where we play, places where we live and the streets where we enjoy our street food. Agra people loves street food especially alloo chaat, gol gappas, tikki (bhalla), moong dal pakodas. In this blog I just want to share a memory that where I decided that I will write some thing like STREET FOOD INDIA. It is Sadar Bajar Agra.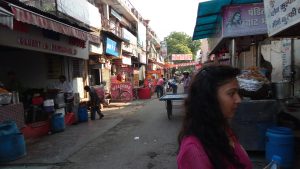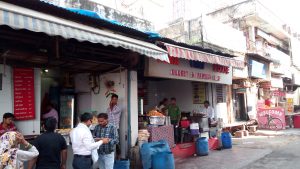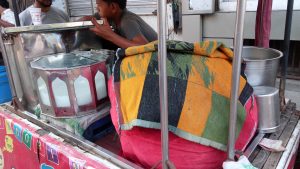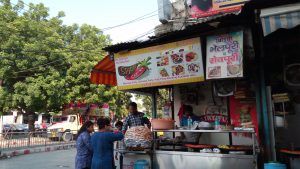 Sadar bajar – One of the most popular hangout places in Agra. It is a real example of Indian culture of street food. Basically, it is a well maintained street with a parking on one side and market and huge foot path on the other side. Road divider is also a footpath having many ice cream parlors and benches. Market side of the road consists of a variety of shops like apparels, shoes, ethenic wear shops, paintings and yes, lot of street foods.
So people come, hangout, shop, eat, walk, and enjoy there evening in Sadar Bajar Agra.
One of the best things of sadar bajar is its location. It is on the outskirts of Agra city but not so far from one of the main roads of Agra i.e. MG Road. Railway station is about 3 to 4 km away, lots of good hotels are there, not so far away from Taj mahal. This is the reason that Sadar Bajar is also a center of attraction for Indian as well as foreign tourists.