Delhi is very much influenced by Punjab and Haryana. This influence can also be seen in their food habits. This is the main reason that Delhi loves Parathas. This love is so strong that Delhi people dose not think twice of going to Murthal for satisfying their appetite which is about 50 KM away from Delhi. In this blog, Street Food India is going to tell about a place in delhi which is famous for paranthas and not even famous but they deliver what they are famous for. It is Moolchand Paranthas, near Moolchand Metro station.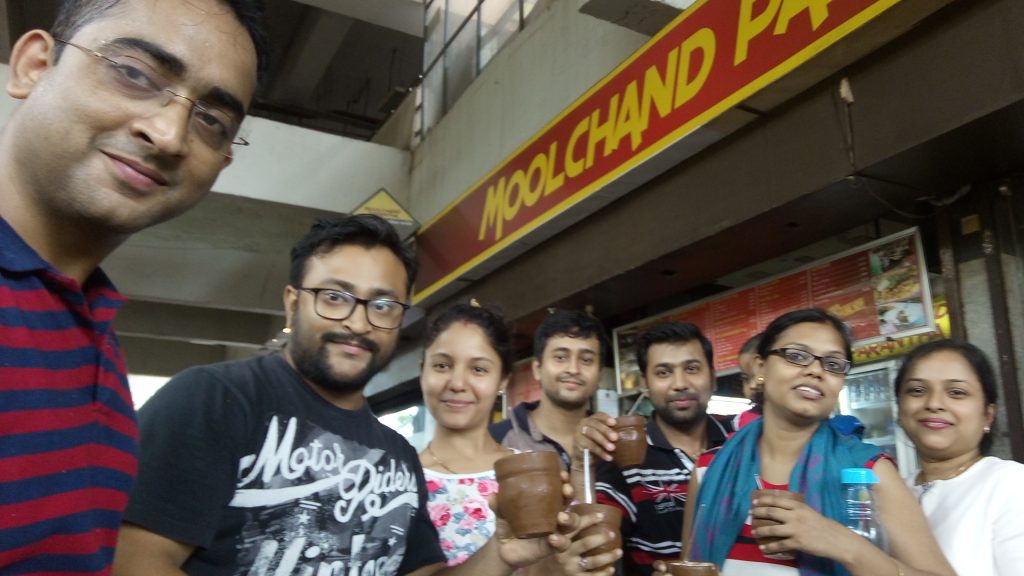 Who they are :- 
It is around 50 Years that they are serving to Delhi people. In early days of their business they use to serve as roadside small dhabas which was famous for late night hangouts for students and taxi drivers. With the time and demand the dhaba is now modernised to a shop having plenty of option to eat. Many times they are also compare with the Old Delhi Parathewali Gali but trust me every parantha lover will opt for Moolchand Paranthas first and also they both have different style of preparing paranthas.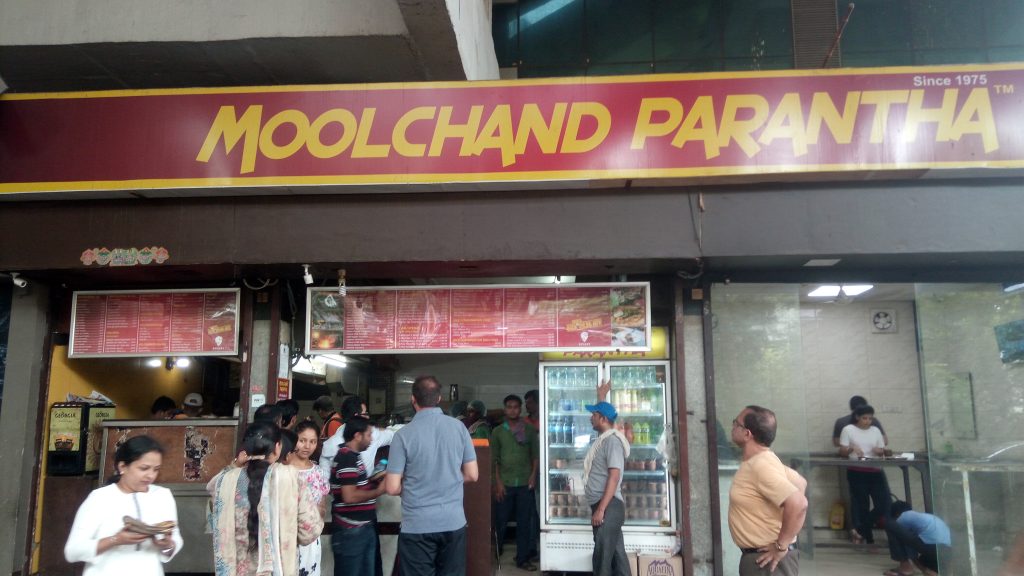 What They have:-
Earlier, they use to be the late night charm for delhi which opens at 6:30PM Evening to 6AM in the Morning. But today they are not allowed to do so and hence open from breakfast to Dinner that is till 11:30 at night. With normal Indian classical Paranthas like aloo, onion, paneer and gobhi paranthas they also serve plenty of modern paranthas like cheese, cheese corn, and also some non veg paranthas like Keema, chicken and egg paranthas. They also use to serve some Main course items like thallis and rajma rice. You can also try options like Kulhar kheer, Ras Malai, Gajar ka halwa and many more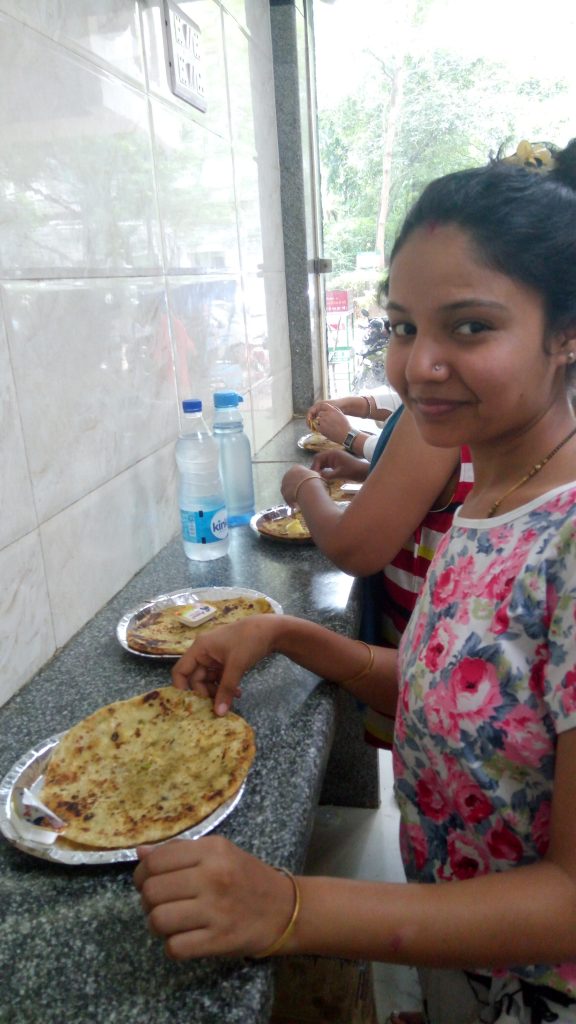 How to reach:-
Earlier they use to be a raodside dabha, but now they have a shop which is a part of Moolchand Metro station. Parking is a problem so you can opt Metro for reaching there. Still if you want to visit Moolchand Paranthas by road below map can help you.